Canada Immigration: A need to overcome Canada's labour shortage
Posted by Admin
Posted on December 12, 2018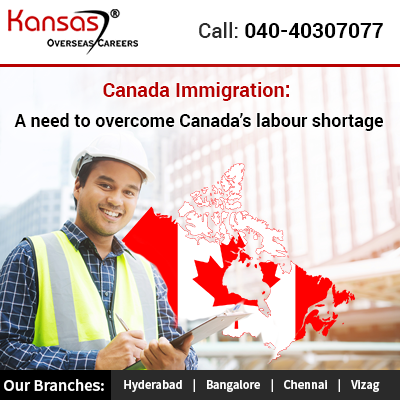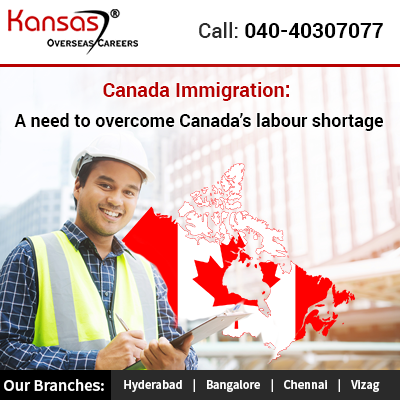 Canada Immigration has reframed its Multi-year program by welcoming 1.3 million skilled workers as Canadian Permanent Residents. Wondering with the changes and its needs for labour force? Then, consider the below article to find out the concerns and the steps taken by the Canada government to overcome its labour shortage.
Canada is one of the fastest growing countries, providing a range of job opportunities to several foreign immigrants. But, according to the latest changes and updates, Canada is facing an issue for its economic development with the aged labour force. Hence, it aims to reframe its labour shortage by welcoming the skilled foreign workers.
The change and need realized by CFIB:
Canadian Federation of Independent Business (CFIB) provides the specialized business sources and services for a Canadian business to grow. The chief of the CFIB – Ted Mallett found that, the labour shortage and aged labour force were an alarm for the country's business development.  Also, this became a concern after the increase in the rate of job vacancies from 2.9% to 3.3%. Therefore, it was believed, that immigration was the only right way to eradicate this issue.
This crisis was first observed by the CFIB in the year 2008 and later, this has become a concern for the agencies of the Canadian governments. Hence, the Canadian government seeks immigration as the major step to overcome its labour crisis.
What are the changes made to increase Canada immigration?
There has been an increase in the number of immigration applications allowed for the parents and grandparents sponsorship, i.e. from 5,000 to 10,000 visas per year.
Introduction of the New Multi-year immigration plan targeted millions of foreign skilled candidates for Permanent Residency.
There have been changes in the time credit for international Canadian students who are applying for Canadian Permanent Residency.
The healthcare service to refugee/asylum have been restored to free access
There has been an increase in the point's allocation during the Canada Express Entry application for the candidates with siblings in Canada.
The Quebec immigration has changed its system to a new one for making their immigrants experience a hassle-free process.
The Government of Canada is rapidly making several changes in their immigration process with an aim to gain more skilled workers. Hence, if you would like to be a skilled worker for Canada, process your Canadian immigration under the guidance of experienced Canada visa experts.
Walk-in Kansas Overseas Careers, one of the top immigration agencies and speak to the expert Canada Immigration Consultants for best visa assistance. For quick visa assistance, call @ 040-40307077 or drop a message at info@kansasxpress.com.