Canada Immigration- knowing your essentials for immigration
Posted by Admin
Posted on March 5, 2016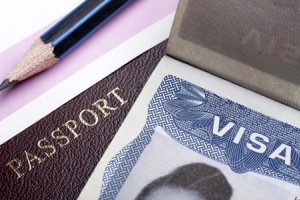 Since the introduction of Canada Express Entry in January 2015, migrating to Canada has been a quicker and hassle-free move. Whereas the previous migration solutions were associated to tough process formalities and lengthy processing time, Canada Express Entry is associated to a very swift and easy process of immigration. If you were wanting to know about all that involves in a Canada immigration process through Canada Express Entry, then you are onto the right page!
Following are the basic steps one must take when planning for Canada immigration under the Canada Express Entry as a skilled worker:
Check your eligibility: Canada allows immigrants to the country only if they meet certain prerequisites. Canadian immigration authorities have laid certain eligibility criteria and in order to migrate to Canada, one needs to undergo an eligibility check to know whether they qualify or not. Check onto the following factors to know your eligibility:
 Is your occupation is demand?
Do you have at least one year of work experience?
Does your age, qualification, skills, work experience, adaptability reaches you to the pass mark?
Do you have enough settlement funds?
Are you good of health and free of criminal issues?
Analyze your language proficiency: Being proficient in English language is one the essentials for being qualified for Canada immigration. In order to obtain qualifying scores under the Comprehensive Ranking System of Canada Express Entry, you must pass the IELTS English language assessment test.
Assemble all the supporting documents: When migrating to Canada, you must have the following documents:
Identification documents
Educational and employment certifications
IELTS score
Proof of funds
Proof of Canadian relationship (in case of being sponsored by a Canadian relative)
Passport
Photographs