Canada introduces a Pre-arrival Food Safety Management Training Program (PAFSMT) for immigrants
Posted by Admin
Posted on April 29, 2016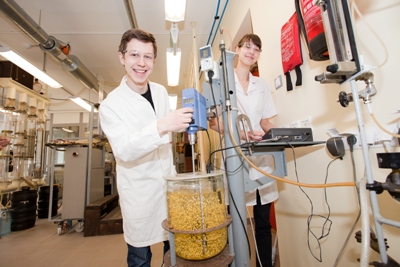 The recent reports of the Express Entry System for the year 2015-2016 indicates that a major number of applicants who received an ITA belonged to the food sector. Considering the increasing need of candidates to fill in the vacant positions of the Canadian food sector, the Canadian Food Processing HR Council has launched the Pre-Arrival Food Safety Management Program. This program is basically an online curriculum designed to prepare pre-arrival immigrants for viable careers in the Canadian food and beverages processing industries.
Jennefer Griffith, Executive Director of FPHRC says, "Immigrants are a substantial portion of the Canadian food and beverage processing workforce. The Council is in a unique position to provide food safety related training through this new program which will expedite the transition of new immigrants to exciting employment opportunities within the industry."
As of the researches, in terms of value production, food and beverage processing is the largest manufacturing industry of Canada. Canada aims to hire a minimum of 23,000 workers for this industry, over the next 3 years.
With regard to this initiative, Mike Timani, President of Fancy Pokket Corporation, quotes:
 "There is a labour shortage in Canada's food (and beverage) processing industry. As a growing food business it is a challenge for us to find and retain new workers. We are always looking to recruit qualified food safety personnel, entry level and skilled workers. We spend a lot of time advertising, recruiting and training workers. The industry needs a program like this, where new Canadians are coming trained and ready to work right away."
However, a candidate who has received a Confirmation of Permanent Residence and is been pre-approved to migrate to Canada only will be eligible to enroll for this training program. As of the sources, the program aims at training candidates in the following aspects:
Basic Food Safety Skills (nine courses)
Technical Food Safety Training (seven courses)
Canadian Employability Skills for Food Manufacturers (five courses)
Candidates who complete the course successfully will receive 12 Canadian employment and food safety related certificates, before they arrive Canada. These certificates will aid. These certificates will eradicate the stress of a job hunt in Canada for the candidate and also will help the employers of food and beverage industry to find the right candidate.