Know more about Canada Parents and Grandparents Program
Posted by Admin 1
Posted on March 5, 2019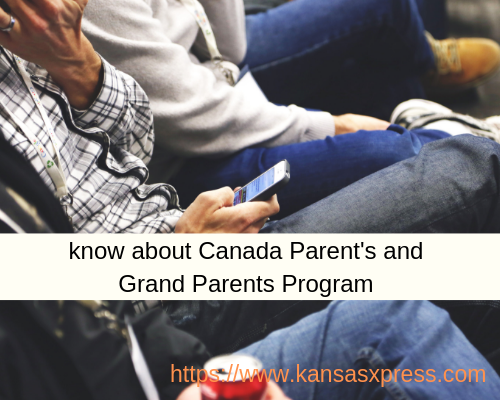 Living alone doesn't make a big deal; living with a family makes a great experience. Many people around the globe migrate to other countries on various purposes. Sometimes, the return from the countries may be longer based on the purpose. During this while, they miss a lot of moments with their elder ones or the family. Canada, pointing this as an issue, has reopened the parent and grandparent program on 28th January.
What is the Canada's Parents and Grandparents Program?
The Canada parent and grandparent program is a great pathway for sponsoring parents or grandparents. They can be sponsored by the Canada permanent residents and citizens belonging to age group above 18 years.
With its introduction in 2019, the Immigration, Refugees & Citizenship Canada (IRCC) targeted nearly 20,000 applications during this year.
What is the process for Canada parent and grandparent program?
Since it is a program which has to be sponsored, you can sponsor your parent and grandparent program by completing an Interest to Sponsor form. After submitting the form, the applications will be processed by the IRCC and the Invitation to Apply or the ITA will be issued to the candidates after the cap of the applications limit is met.
For the program processed on 28th January 2019, the applications were accepted based on first come, first serve. Before, the immigration bodies used the lottery system, but this was termed as unfair for several reasons among the applicants.
However, after completing the Interest to Sponsor, it doesn't mean that the application is prepared. It is just a notification stating as a wish to sponsor. You need to meet the required eligibility criteria and prove as a potential sponsor. Your Canadian status and Minimum Necessary Income will be considered for stating you as a potential sponsor.
After obtaining an update on your Invitation to apply for Canada PR, you will be provided with duration of 60 days for submitting the complete application with documents included.
How can I know my eligibility for sponsoring?
If you would like to know more about immigration programs to migrate to Canada, then, you can speak to the expert immigration agents in Hyderabad of Kansas Overseas Careers. Also, you can get registered to their free visa assessment, and their visa agents will be soon in assistance. For any immediate update, call on this Toll Free No: 1800-102-0109 or E-mail:info@kansasxpress.com.