CELPIP Test Now Available In India
Posted by Admin
Posted on September 22, 2018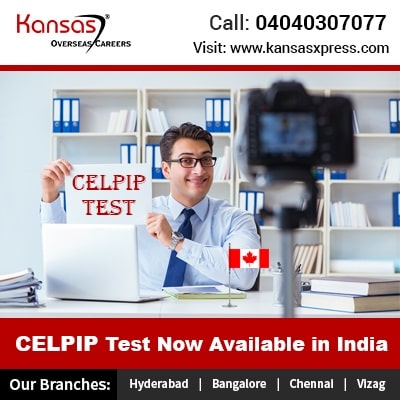 Canadian English Language Proficiency Index Program (CELPIP) test center was inaugurated in Chandigarh, India on 15th September 2018. The first test took place in the above centre at 9.00a.m local time on the inauguration day. The second test was also conducted the same day at 10.00a.m. The center is expected to conduct test regularly. A standardized language test demonstrating English or French language proficiency is essential for Canada Immigration under Express Entry.
If you live in India and dream to settle as Permanent Resident through an Economic Canadian Immigration Program, then you might soon consider attending the CELPIP General test as part of the Canadian Immigration process.
Attending the CELPIP test in India might enable you either to get more points for the system or program you are planning to apply for Canada immigration the other advantage is, it might prove simpler for you when compared to the alternative available (IELTS). That's not all, it might also help you save money, either on the test itself or you might not require to spend high amount for traveling far distance for the test as it is now available locally.
The above test is a complete English language testing program that helps assess candidates' general levels of language competency. The entire test is online including the speaking component is delivered on a computer offered by the centre.
Express Entry (EE) –Language proficiency is an important criteria to get an invite for Express Entry
In the year 2015, Canada Express Entry was launched since then it has become the popular pathway for economic immigration to Canada.
In the initial year of operation, during the year 2015 total invites send were 31,063 out of which 6,348 Indian candidates got invites, they represented 22% of all invites.
 In 2016, the number of invites increased and the total number of invites sent were around 33,782 and out of which 10,499 Indian candidates got invite to apply, i.e. nearing to 33%  of Indian national received the invites.
In 2017, the total number of invites sent was around 86,023 and out of which 36,310 invites were issued to Indians, they represented 42% of all invites.
Since three years, Indian nationals ranked the top position for getting the higher number of invitations for Express Entry program. All of them who have received the invite have met the language proficiency criteria.
Language Test accepted for Express Entry
All potential candidates must demonstrate their proficiency in English or French Language by taking the below tests.
For English: They can either choose IELTS or CELPIP, both are authorized test providers.
For French: Candidates who are interested to take the test in French, must take Test d'évaluation de français (TEF).
Thinking about Canada immigration and taking language proficiency test, then talk to our visa experts they would guide you and help plan move to Canada.