Different Pathways for Canada Immigration
Posted by Admin
Posted on October 4, 2018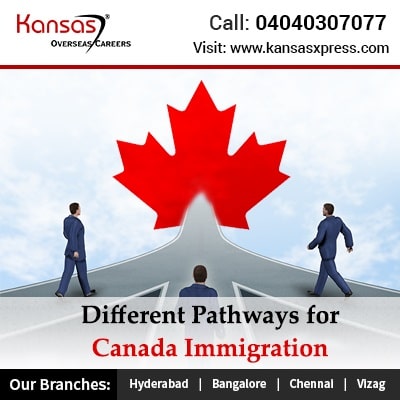 Canada Immigration rules are prone to change, hence people who dream to immigrate to other nations must make their moves when immigration rules are favorable to them. Two nations, Australia and Canada still require skilled immigrants to meet their shortage of labor.
Below you can find different pathways for Canada Immigration
The Canadian immigration has introduced numerous programs such as Express Entry, Canada PNP and Alberta PNP and numerous other programs to meet the demands of their labor market. All those individuals who are interested to immigrate to Canada must keep tab on changes so that they know the eligibility criteria and make sure they qualify for immigration.
Alberta has introduced two immigration streams to help settle down in this province
Express Entry
People who wish to immigrate in less than a year should aim to get an invite from Express Entry program, it is one of the fastest ways to immigrate to Canada. If you are interested in Alberta immigration, want to settle in this province, this program would be very helpful.
Opportunity Stream
The other way to immigrate to this province is through opportunity stream. An individual can qualify for the above program, if he/she has been working full-time in a role and if they meet the human capital level desired by the province.
If you are interested to settle down In Nova Scotia, you can avail these two streams
Labor Market Priorities Stream
The above stream is designed especially to target those individuals having both skills as well as work experience required in Nova Scotia. One of the areas, where shortage of skills exists is early childhood education.
Physician Stream
Do you wish to immigrate to this province and you are trained, Doctor.  This province desperately needs you. The above stream is defined stream; it targets family physicians, specialist physicians, and general practitioners.
If you are interested to live in Newfoundland and Labrador, find the options
Newfoundland and Labrador least densely populated area. Below two categories help entrepreneurs as well as investors to make the province their new home.
International Graduate Entrepreneur category
To qualify, the individuals must be graduated from either college of North Atlantic in Newfoundland and Labrador or Memorial University.
International Entrepreneur category
Here, individual's who wish to manage, establish or co-own a business in the province are targeted.
All those interested to Canada PNP program, contact our Kansas Overseas Careers Canada PNP experts they will guide you and also help you with best options of Canada Immigration.