Federal skilled worker program- what you need to know
Posted by Admin
Posted on November 26, 2015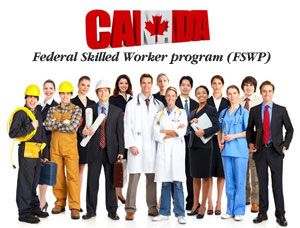 Canada, a popular country of North America has become a targeted destination for many immigrants. As of the surveys, every year, a good number of immigrants aspire to become permanent residents of Canada. For such, the only decisive factor is to be skilled workers and the Federal Skilled Worker visa shall aid their migration process latest immigration system.
The Federal Skilled Worker Visa Program was initiated to provide PR visa status to immigrants, which eventually enables them to live and work in Canada permanently. Since January 2015, Federal Skilled Worker Program has been attracting immigrants to a large extent. Estimations reveal the federal government has managed to welcome approx. 285,000 immigrants by launching this program under the Canada Express Entry System.
Are you eligible for the Canada Federal Skilled Worker Visa?
For you to migrate to Canada by the means of the Federal Skilled Worker Visa, assessment considering your age, education, work experience, adaptability and available funds for the process is conducted. In order to migrate to Canada successfully, you must meet the following requirements.
 Should hold a secondary or post-secondary certificate, diploma, degree or a completed foreign credential equivalent to Canadian degree.
 Must meet the minimum language level of Canadian Language Benchmark (CLB) 7.
 One year paid full-time or equivalent of part-time work experience within the past 10 years, in skill type 0, A or B.
 Undergo the point based system test and score at least 67 points.
If you are a skilled worker and wish to migrate to Canada, apply for the Federal Skilled Worker Visa now!