How to Migrate to Canada from India?
Posted by Admin
Posted on June 4, 2018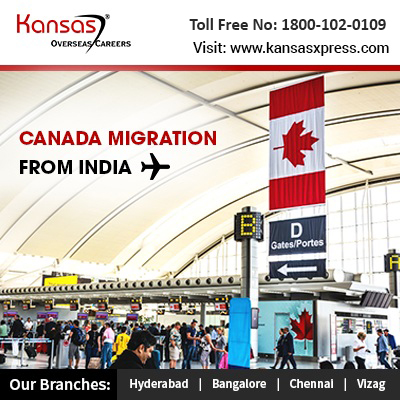 Canada remains one of the favourite destinations for Indians who want to migrate and settle down in a foreign country. The reasons for which people would like to migrate there can vary from person to person. Some people want better jobs and careers. There are some who want to pursue higher studies and for some it is better quality life.
Canada-One of the best countries in the world to migrate to:
Canada is one of the best countries in the world. So many candidates are showing interest to migrate to Canada from India. Canada country with good climate and the quality of life is superior. You will find that there is no dearth of employment opportunities for the right candidate. This is also one place which has good universities and quality education. Canada is an immigrant friendly country. They have immigrant friendly laws. This is also a very safe city. The crime ratio is low. This is a safe country for women and children.
Canada gives a lot of benefits to its permanent residents. Permanent residents can live, work and study anywhere in Canada. Permanent residents get a number of social and medical benefits. They also get protection under the Canadian law. Permanent residents can apply for citizenship in the future.
Process to apply for visa for migrating to Canada:
If you want to migrate and settle down in Canada then it is better if you apply for a permanent resident visa. Canada has a number of different visa categories under which one can apply for the permanent resident visa. They have different immigration programmes like Federal Skilled worker programme, Provincial Nominee Programme, Quebec Skilled worker Programme. Most of these programmes are point based programmes. The applicant has to try and score as many points as possible in the different criteria. These criteria include age, skills, education, work experience, proficiency in English and French language etc. Different visa categories have their own specific requirements which need to be fulfilled. For this applicant must know all the rules and regulations properly. If you make a mistake then there are chances that your application may get rejected. You will then have to go through the entire tedious application procedure all over again. To avoid this it is better if you take the help of a good immigration consultant.
Opt for Kansas Overseas Careers for Canada immigration advice:
One of the best consultants for Canada immigration from India is Kansas Overseas Careers. We have one of the best teams of immigration experts who know all the finer nuances of Canada immigration procedure. We have successfully guided a large number of applicants for how to migrate to Canada from India and we are happy with their success today they are well settled in Canada.
When you approach us we shall first analyse your credentials. From the initial assessment we shall tell you about your chances of getting the visa. We shall also tell you about the measures that you must take in order to improve your chances of getting the permanent resident visa to Canada.
Canada is a dream destination for many Indians. This country which welcomes immigrants with open arms wants to encourage more people to migrate to Canada from India. The main reason for this is that they want more skilled foreign workers who can contribute towards the economic development of the country. People who aspire to move to Canada and who have to right skills must capitalise on this liberal attitude of Canada.