Need Of French Proficiency In Getting Canada PR When You Immigrate To Canada?
Posted by Admin 1
Posted on September 16, 2019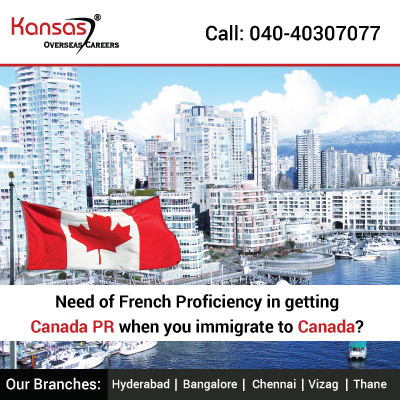 Canada is topmost country that most of the immigrants choose to settle permanently. The IRCC invites the applicants whose CRS score is higher to apply for Canada PR. Currently, the CRS score requirement stood at around 450 and above points. Hence, if your score is less, then your application will be kept awaited until the cut-off reduces in any one of the Express Entry draws.
Know How French Language proficiency can help you:
In Canada, English and French are the two authorized languages spoken extensively. Since Canada demands language expertise in English and French, the applicants who apply for Canadian PR visa should be expert in the English language with respectable IELTS band score. Indeed, the Canadian government or IRCC desires the applicants to possess CLB 7 level of primary language expertise. IELTS band 6 in overall four language capabilities. However, the applicants can make extra points for choosing French language as secondary language in accordance with the June 2017 immigration rule variations by the Canadian government.
The Major Criteria Include The Following:
Considering French language as secondary language, you can gain up to 30 extra points for strong French language expertise.
If your score is NCLC 7 or more in overall four French language capabilities, then you can gain 15 extra points if you gained CLB 4 or lower in English (considering not taking an English test).
30 extra points if you scored CLB 5 or more on overall 4 English capabilities.
If your CRS score is 440 points. Thus, by gaining 30 extra points for French language expertise, your CRS score will rise from 440 to 470 points. Generating your eligibility to get the Canada PR easily when you plan immigrate to Canada. However, this assessment is made considering the current cut off trends in Express Entry draws. There are also other pathways wherein you can choose to improve your CRS score and get Canada PR successfully.
If you wish to apply for Canada PR and desire to immigrate to Canada, then you can contact Kansas Overseas Careers, the prominent Canada immigration consultants. These Canada immigration consultants help you to understand the current procedures and assist you to successfully process your application. You can get in touch with Kansas Overseas team, the certified Canada immigration consultants located in the market. Connect with Canada immigration consultants now.