How Do Provincial Nominee Programs Welcome Immigrants To Apply For Canada PR?
Posted by Admin 1
Posted on August 26, 2019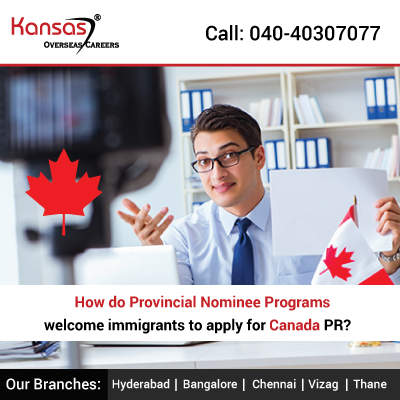 Over the few years, Canada has been consistently inviting immigrants to stay, work and live permanently in the country. It introduced various Provincial Nominee Programs and came up with new objectives and goals encouraging potential immigrants to apply for Canada PR.
Ontario is considered one of the prominent tech hubs in Canada attracting plenty of immigrants worldwide. Indeed, the country has provided 80,000 tech jobs in the past 5 years. Recently, Ontario conducted draws and granted ITAs(Invitation to Apply) to apply for Canada PR to over 1,770 Express Entry candidates who are into Information Technology and hold a least CRS score of 435 or more.
The Ontario Tech Draw held on August 1st, 2019 granted 1,773 invitations to applicants in the Express Entry pool. The applicants should need to possess desired work experience in the six specified jobs in the technology sector along with the CRS score of minimum 435 or more to be qualified. Thus, Ontario provincial nominee programs invite a number of candidates to apply for Canada PR successfully. On the other hand, British Columbia has welcomed 3390 candidates to apply for Provincial Nominee Programs from the respective provinces during the past 20 years.
Recently, it has granted 3100 nominations opening entry for immigrants over the past year. Out of 3100, 2000 nominations initiated from the Express Entry Skilled Worker category whereas 936 originated from international graduates under international Graduate class. About 750 nominations are increased when compared to previous year witnessing with an increase of 45% of nominations granted by the British Columbia Provincial Nominee Program. Thus, Provincial Nominee Programs in Canada assists the skilled overseas workers to work for Canadian companies with specialized nomination classes by being nominated and apply for Canada PR successfully.
To process your Canada PR application faster, you can contact Kansas Overseas, one of the prominent Canada visa consultants now. These Canada visa consultants help you to understand the current procedures and assists you to successfully process your application. You can get in touch with the Kansas Overseas team as they are well-qualified and certified Canada visa consultants located in the market. Connect with Canada visa consultants now.