A guide to studying abroad
Posted by Admin
Posted on May 8, 2018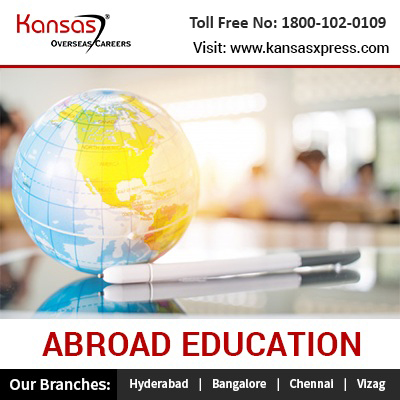 As a student, many of you may be contemplating going abroad for higher studies. But this must be giving you sleepless nights as most of you will not know what to expect in a foreign land. You may feel that you will all along to fend for yourself in an unknown place. But this is not true! You will find likeminded people and people who are willing to help you. Here are a few tips which will serve as a guideline for you to Study abroad.
Take guidelines from your professors:
You will find that there will some professors in your college who can be your mentors. You can ask them for guidance on even general things like where to find accommodation, where to find good places to eat at low prices etc.
Gel well with the country you migrate to:
If you want to avoid stares and thieves when you travel abroad then, learn to blend with that country. Find out about their culture and way of life and try to adapt the same. You will take some time to do this but eventually you will manage.
Hang around with other students from abroad:
If you are not very comfortable being on your own all the time then you can connect with other students from abroad. You can explore the country with them and you will also have someone with whom you can share your thoughts.
Knowing the local language can be a big advantage:
If you know the local language then it can help you in a big way. Like if you know French when you are travelling to France or to Canada then it becomes easier for you to communicate with the local crowd. It becomes easier for you to explore the country.
Do research about the universities and colleges:
If you want to enroll for the top colleges abroad and best courses then it is important that you do a proper research. You need to find out which universities offer which courses. Also find out about the cost of these courses. Check what other facilities the college or university offers to the foreign students.
Find out about their culture:
It is important that you find out about the culture of the host country. Like check out about their way of life, festivals etc. This will help you adapt to their way of life faster. It will also increase your confidence level.
Obtaining the study permit:
If you want to study abroad then it is mandatory to have the study permit. This is a travel document which will let you study abroad. Now the procedure for getting the study permit will depend on the country you plan to migrate. Usually, you are expected to fill the application form and submit documents and pay the visa fees. But it must be noted that every country will have its own specifications.
Consult a good immigration consultant:
If you are not sure about how to get the study permit of a particular country or any other details then it is better to consult an immigration consultant. Make sure that you avail to the services of only trusted immigration consultancy services who will give you proper advice and guidance. You can check with a good visa consultant about the procedure to obtain study visa. A good visa consultant will give you proper guidelines and will be ensure that they provide the best services till you get the visa.
If you have plans to move abroad for studies then make sure that you do research about the country and the courses. For guidance take the help of a reliable immigration consultant in India.