What are the top programs under PNP to migrate to Canada in 2019?
Posted by Admin 1
Posted on February 28, 2019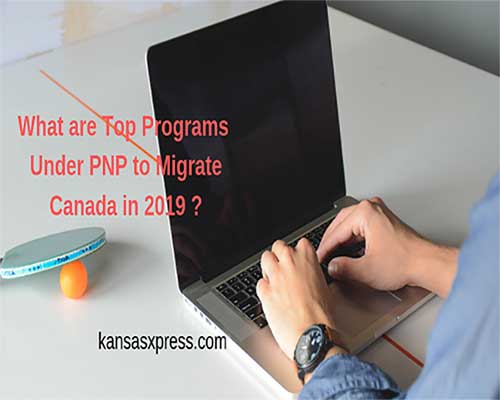 Are you planning to migrate to Canada through Provincial Nominee Programs? Provincial Nominee Programs are one of the popular pathways chosen for Canada Permanent Residency. You can obtain an additional 600 points towards your CRS score by receiving a nomination through any of the provincial nominee programs.
Hence, if you are aiming to get started for Canada Immigration with Provincial Nominee Programs, then you can consider the below mentioned Provincial nominee programs for your faster immigration process in 2019.
What are the most successful provincial nominee programs?
Almost every provincial nominee program has been functioning to the skilled candidates. Few of the programs which are reflecting huge nominations for skilled candidates are:
Ontario Immigrant Nominee Program (OINP): Ontario is one of the popular cities in Canada. The Ontario PNP has increased its immigration intakes and is targeting to provide many great opportunities for skilled candidates to work in Canada. After changing to no minimum CRS requirement, it has become a preferred choice for many skilled candidates.
Saskatchewan Immigrant Nominee Program (SINP): This is a top-rated program under Provincial Nominee Programs. It has demanding streams under Express Entry; Express Entry Subcategory and Occupation in Demand subcategory. The most important feature of SINP is that; you can apply for Canada even without a job offer, and also you are not required to score more IELTS score for eligibility, i.e., it is as low as CLB 4.
Nova Scotia Nominee Program (NSNP): Nova Scotia Nominee Program is another important immigration program under Provincial Nominee Programs. In the previous year, nearly 2,272 candidates got migrated to Canada as Permanent Residents under this program. Also, the Express Entry stream itself issued invitations to almost 1400 applications. Hence, it is expected that there will be an excellent number of invitation more than the previous year this year.
Manitoba Provincial Nominee Program (MPNP): Manitoba Provincial Nominee Program is one of the PNP programs having enormous demand. It is expected that the number of intakes will be increased in 2019 under this program for skilled candidates.
There are even many other PNP's, which are also having a high number of intakes. Since each PNP has its specific immigration requirements, you need to make sure that you are applying for the right PNP program. If you are unaware of the provincial nominee programs and their process for receiving a nomination, then you can visit an immigration consultancy.
To get quick assistance for your Canada immigration process, you can enroll in the free visa assessment provided the expert immigration consultants of Kansas Overseas Careers. Call to their Toll-free number-1800-102-0109 or E-mail:info@kansasxpress.com.